DAL-BAĦAR MADWARHA
Opening, 24.March 2018, 7 pm
Exhibition, 25.March -1.July 2018
St Elmo Examinations Centre and Public Space
European Capital of Culture 2018
Valletta, Malta
Heba Y Amin (Egypt), Hela Ammar (Tunis), Bettina Hutschek (Germany/Malta), Raphael Vella (Malta), Gilbert Calleja (Malta), Fernando Sanchez Castillo (Spain), Lida Abdul (Afghanistan), Adrian Paci (Albania), Wael Shawky (Egypt/America), Antoine Cassar (Malta), Aaron Bezzina (Malta), Center for Political Beauty collective (Germany), Embassy for the Displaced/Scan Lab/Stevanos (International), Kristina Borg (Malta), transparadiso (Austria), Tania El Khoury (Lebanon), Fleeting Territories [Sabine Bitter & Helmut Weber, Jonatan Habib Engqvist, Klaus Schafler] (Austria/Sweden), Manaf Halbouni (Syria/Germany), James Micallef Grimaud (Malta), Aidan Celeste (Malta), Ibrahim Mahama (Ghana), Susan Philipsz (Scotland)
Curated by Maren Richter
///////
CREATIVE CLIMATE
8.May 2018
Performing lecture at symposium
Birkbeck School of Arts
Centre for Contemporary Theatre
University of London
///////
PAPIER.KARTON.PAPPE.
30.June 2018, 7 pm
Opening of exhibition
K3 Pischelsdorf, A
///////
FACTORY DAY
12.May 2018
Symposium
with WUK
Lviv, Ukraine
///////
FLEETING TERRITORIES
Opening:  September 28, 2017
Exhibition: 29 09 – 09 12 2017
Kunstraum Niederösterreich, Vienna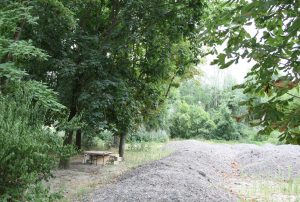 Albern, 2017
16.11. Vienna Art Week / Guided Tour by Maren Richter and Klaus Schafler /  Performance Peter Fend
////////
The Future of Demonstration
Episode 03 / November 4-5, 2017
NAURUTICA
Synthetic Future Islands and the Tragedy of Outer Space
REAKTOR, Vienna
////////
CROSSECTIONS
Public meeting
(with Kunsthalle Exnergasse amongst others)
September 15, 2017
Istanbul Biennial Public Programme, Istanbul
///////
Climate Control – Discussions on art, science and anthropocene
May 3, 2017
Performance, seminar and book launch with Ellie Ga, Klaus Schafler and Sverker Sörlin
Dome of Visions, Stockholm

/////////
FLEETING TERRITORIES
Exercise by Grammar of Urgencies at Albern Harbour
Vienna, July 6 – 9, 2017
////////
Ton.Erde.Lehm
Opening: July 1, 2017
Exhibition: July 2-16, 2017
Kulturstock 3, Pischelsdorf
/////////

Naturally Hypernatural III – Hypernatural Landscapes in the Anthropocene  edited by Sabine Flach and Gary Sherman
Peter Lang International Academic Publishers,  Bern, Berlin, Bruxelles,
Frankfurt am Main, New York, Oxford, Wien, 2016. 284 pp.

////////
urbanize! 2016
Housing the Many – Stadt der Vielen
12. – 16.10.2016
Flüchtige Territorien_Eine Übung
16.10.2016
Vienna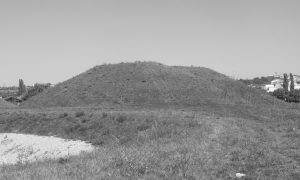 Rothneusiedl, 2016
///////
SCHALLWIRKUNGEN AUF MENSCH UND TIER
Opening: July 5, 2016, 7 pm
Exhibition: 6.–21. July 2016
An exhibition by Ingrid Cogne, Jonatan Habib Engqvist, Corina Oprea, Tobias Pilz, Elske Rosenfeld, Klaus Schafler, in collaboration with Peter Böhm
Kunsthalle Exnergasse, Vienna
//////
ANTHROPOLOGY, WEATHER & CLIMATE CHANGE
27-29 May 2016, Conference
Making Climates Present: The Atmospheric Imaginaries of Klaus Schafler and Karolina Sobecka
Paper presentation by David Stentiford (Stanford University)
British Museum, London
/////
ohne Start kein Ziel
reisenzeichnen
Curated by Sabina Hörtner
Kunstvermittlung by Regina Novak
Works by Almut Rink, Bernhard Frue, Leung Chi Wo, Edda Strobl, Klaus Schafler, Marlene Hausegger, Renate Mihatsch, Sabina Hörtner, Simon Goritschnig
Opening: April 9, 2016, 7 pm
Exhibition: April 10 – June 26, 2016
kunsthaus muerz, Mürzzuschlag



Installation detail, 2016
///////
polar
Politik I Theorie I Alltag
Series of pictures published in the magazine polar # 20: Expertokratie
Contributions by Olafur Eliasson, Manfred Holtfrerich, Bethan Huws,
Klaus Schafler, invited by Raimar Stange
Spring issue, Berlin 2016
///////
It's (about) politics
Performing the emancipatory potential of cultural practice
TEH Meeting 81
Conference 5 – 8 May 2016
WUK, Vienna
//////
FUNKENFLUG 4
An evening by and with CELLE
in reference to Richard Buckminster Fuller, featuring Enrique Guitart and Klaus Schafler, with Dieter Plankl
January 21, 2016, 7 pm
Künstlerhaus, Vienna
///////
MIRAGE
June 26, 2016 10 am – 7 pm
exhibition / open door / 4th district neighbourhood
[4 pm, 5 pm and 6 pm: klaus schafler & dieter plankl, 'house',
gesprächsinstallation at studio viktorgasse 22-24]
Vienna

House Rab, videostill, 2016
///////
MISSION W — Skulptur im Wienerwald
Curated by Eva Engelbert and Katrin Hornek
04.-31. October 2015
Jubiläumswarte, 1160 Vienna

xxxxxxxxxxxxxxxx
LANDSCAPE IN MOTION
Cinematic Visions of an Uncertain Tomorrow
Exhibition, 13.03.-26.10.2015
Kunsthaus Graz, Austria
In cooperation with Camera Austria, Diagonale 2015 and the Austrian Film Museum.
Curated by: Peter Pakesch and Katrin Bucher Trantow
With works by Darren Almond, Rosa Barba, James Benning, Ursula Biemann, Lucius Burckhardt, Leo Calice und Gerhard Treml, Center for Land Use Interpretation, Tacita Dean, Marine Hugonnier, Mathias Kessler, Markus Jeschaunig, Armin Linke, Lukas Marxt, David Nez, Walter Niedermayr, Ed Ruscha, Klaus Schafler, Allan Sekula, Robert Smithson, Shi Guorui, Michael Snow, Guido van der Werve
Performances at the opening on 12.03.2015:
7 pm: Solo Performance by Klaus Schafler as part of his installation Sandbank at the Kunsthaus Graz at the Lendkai, with Dieter Plankl
xxxxxxxxxxxxxxxx
RENEWABLE FUTURES
Conference
Lecture in collaboration with Maren Richter
Organized by RIXC in collaboration with Art Research Lab of Liepaja University
October 8-10, 2015
Stockholm School of Economics and Latvian National Library, Riga
xxxxxxxxxxxxxxx
SAVING THE WORLD… FROM A GESAMTKUNSTWERK:
THE ART OF STAGING SITUATIONS OF REAL TRANSFORMATIONS
Ovidiu Tichindeleanu in Conversation with Klaus Schafler
IDEA arts & society, Issue # 46, 2015, Page 58 – 75
[download PDF including images]
xxxxxxxxxxxxxxxx
OSTRALE´015
10.07.-27.09.2015
Dresden
exhibition and lecture-performance
xxxxxxxxxxxxxxx
K.U.L.M. MARKIERUNGEN
exhibition and book presentation of K.U.L.M. Mitteilungen 3
16.07.2015, 7.30 pm
ORF Landesstudio Steiermark – Funkhausgalerie, Graz
xxxxxxxxxxxxxxx

Vienna, 2015
xxxxxxxxxxxxxxxxxxxx
June 3, 2015, 3-8 pm / Kunsthaus Graz
HYPERNATURAL LANDSCAPES OF THE ANTHROPOCENE
Landscape in the arts and cultural sciences
Conference
A cooperation between Karl Franzens University Graz, Universalmuseum Joanneum Kunsthaus Graz and the School of Visual Arts (NYC).
xxxxxxxxxxxxxxx
June 10, 2015, 8 pm
baustelle land. DER FILM
Videoscreening, 33 min, 2015
Idea and conception by baustelle land,
Peter Pretterhofer – Reinhard Schafler
A videofilm by Klaus Schafler
Haus der Architektur, HDA im Palais Thinnfeld / Graz
xxxxxxxxxxxxxx
May 15-16 2015
NOVA
Nuovo Opificio Vaccari per le Arti
Dialoghi Progetti Confronti
Santo Stefano di Magra [La Spezia – Italia]
xxxxxxxxxxxxxxxxxxxx
April 24, 2015, 7 pm
THERE ARE SOME THINGS WE NEED TO TALK ABOUT
Series of Artists' Talks on Shared Necessities
Concept and organization: Katrin Hornek & Johanna Tinzl
INGEBORG STROBL calls KLAUS SCHAFLER
VBKÖ, Vienna
xxxxxxxxxxxxxxx
March 31, 2015, 7 pm
(De)constructing Risk: A Domestic Image of the Future
Presentation by Helene Kazan, followed by a conversation with Klaus Schafler
KEX Studio / Kunsthalle Exnergasse, Vienna
xxxxxxxxxxxxxxxxxxx
March 19, 2015, 4 pm
Workshop International Organizations
Dansehallerne, Copenhagen
with
Francesc Casadesús Calvó, Mercat de les Flors, Barcelona
Virve Sutinen, Tanz im August, Berlin
Klaus Schafler, Kunsthalle Exnergasse, WUK, Vienna
xxxxxxxxxxxxxxxxxxx
November 27, 2014, 8 pm
lets's talk about work honey!
ein transdisziplinärer salon über arbeitsmethoden
with Klaus Schafler and Christian Teckert
lesSOUTERRAINs, Vienna
xxxxxxxxxxxxxxx

Tor Pignattara, 2013
INFORMAL COMMON GROUNDS
La città autoprodotta / the self produced city
October 22–26, 2014, Rome
performances | screenings | presentations | debates and concerts about the self-made city
A project by: S.M.U.R. in collaboration with Teatro Valle Occupato and Metropoliz
xxxxxxxxxxxxxxx
VorOrt
KünstlerInnenstammtisch with presentations by exhibition TURBULENZ and Austrian-Pavilion at Expo 2015, Milano (team.breathe.austria) and
Klaus Schafler
November 25, 2014, 7 pm
Forum Stadtpark, Graz
xxxxxxxxxxxxxxx
xxxxxxxxxxxxxxx
HALFTIME IN COOLING JACKETS
Installation & lecture performance
June 21, 2014, 7 pm
The Shed Space
Brooklyn, NY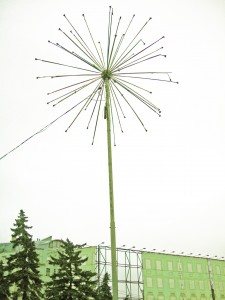 In town, 2014
XXXXXXXXXXXXXXX
RENEWABLE FUTURES
International conference on art, science and cultural innovation
May 16-18, 2014
Goethe Institute Riga, Liepaja University's Art Research Lab
Latvia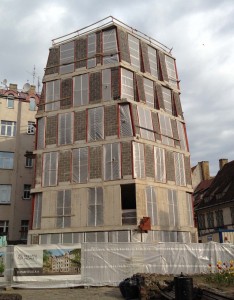 Rigurban, 2014
xxxxxxxxxxxxxxx
May 29, 2015, 7 pm
"aufhören & anfangen"
book presentation and concert
K.U.L.M.in cooperation with Duo Violarra
K3, Pischelsdorf
xxxxxxxxxxxxxxxx
K.U.L.M. Mitteilungen 2
(Ver)Wandel(n)
book presentation
December 3, 2014, 7 pm, Joanneumsviertel Auditorium, Graz
December 6, 2014, 7 pm, Gemeinde Kulm bei Weiz, at FF Rohrbach
xxxxxxxxxxxxxxx
K.U.L.M.  (VER)WANDEL(N)
Exhibition, 28.06.- 05.07. 2014
Roundtable, 05.07.2014, 5 pm
K3, Pischelsdorf i/Stmk
xxxxxxxxxxxxxxx
MEASURES OF SAVING THE WORLD _ PART  4
Dusiča Dražić, HeHe, Marjetica Potrč, Klaus Schafler, Anna Witt, zweintopf
Curated by Margarethe Makovec & Anton Lederer
Exhibition: : 7.12. – 21.12.2013 + 7.1. – 28.2.2014
<rotor>, Graz
XXXXXXXXXXXXXXXX
55th Biennale di Venezia
June 1 – Nov. 24, 2013, Venice
Maldives Pavilion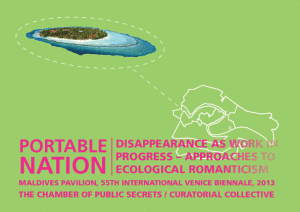 XXXXXXXXXXXXXXX
SELF MADE URBANISM ROME
September 14 – November 3, 2013
nGbK, Berlin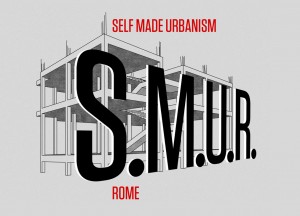 XXXXXXXXXXXXXXX
CONTINGENT MOVEMENTS SYMPOSIUM
28. – 29. September 2013
Locations:
Maldives Pavilion at Gervasuti Foundation,Venice
ASAC, Historical Archives of Contemporary Arts of the Venice Biennale
Boat trip to the Venetian Lagoons
Contributors:
Alfredo Cramerotti, Suvendrini Perera, Mariyam Shiuna, Marianne Franklin, Nabil Ahmed, Davor Vidas, T.J. Demos, Irit Rogoff, Ravi Agarval, Rosa Barba, Klaus Schafler, Maren Richter, Stefano Boato, Luca Zaggia, Dorian Batycka, Mike Watson
Curated by Hanna Husberg and Laura McLean, and developed with Kalliopi Tsipni-Kolaza for the Maldives Pavilion.
XXXXXXXXXXXXXXX
PAST TENSE, FUTURE IMPERFECT
July 21 – September 1, 2013
Art Share LA, Los Angeles
XXXXXXXXXXXXXXX
June 12, 2013 at 7 pm
Secession, Vienna
"WE DON´T NEED A WEATHERMAN"
Die Kunst des Wettermachens zwischen Allmachtsfantasien und Aktivismus.
Panel with Helge Mooshammer, Maren Richter, Oliver Ressler and Klaus Schafler
Followed by book launch: Hacking the Future ans Planet, Klaus Schafler, Folio Verlag, 2013
XXXXXXXXXXXXXXX
Projekt 45: Klaus Schafler: Halbzeit in Kühljacken
Performative installation
December 10, 2013 at 7 pm
k48 – Offensive für zeitgenössische Wahrnehmung, Vienna
XXXXXXXXXXXXXXX
HACKING THE PLANET AND FUTURE
Publication by Klaus Schafler, April 2013 (Folio Verlag) NEW!
[german/english]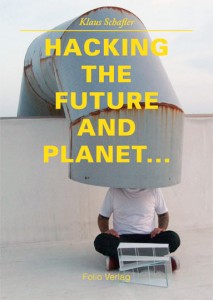 Text excerpts from the publication:
Diana Bronson, Geoengineering: Plan B for the Climate Crisis
Hannes Fernow, Geoengineering in the Context of the Technological Age
XXXXXXXXXXXXXXX
An exhibition which comes and goes as it pleases
Screening and reception
November 16, 2013, 7-10pm
Et al., San Francisco, CA 94108
With Sean Talley, Laurie Reid, Jeremy Ehling, +Melissa Dubbin & Aaron S. Davidson's 'Sound Design for Future Films' (2006,08,10), with work by Katja Aglert, Marc Ganzglass, David Gray, Pierre Huyghe, Christine Rebet, Christopher Seguine, Oskar Aglert, Aideen Barry, Lisa K. Blatt, Kate Gilmore, Klara Hobza, Gabriel Lester, Melik Ohanian, Klaus Schafler, Martí Anson, Marc Joseph Berg, Amy O'Neill, Lucy Raven, Deborah Stratman, and Eve Sussman
XXXXXXXXXXXXXXX
BORDERLINE
Book presentation
November 28, 2013, 7 pm
RONDO, 8020 Graz
Kunst im Öffentlichen Raum Steiermark
Text contributions by Elisabeth Fiedler (preface), Michael Petrowitsch (curator), Marina Gržinić, Kein Nghi Ha,Norbert Mappes-Niediek, Walter Seidl, Mark Terkessidis and Lana Zdravković. Verlag der Provinz, 2013
XXXXXXXXXXXXXXX
JOAN OF ART – towards a free education
Response to Environmental Crisis 2
http://joanofart.net/edu-mixing/response-to-environmental-crisis-2/
http://joanofart.net/edu-mixing/response-to-environmental-crisis-course-intro/
XXXXXXXXXXXXXX
GEMEINSCHAFTLICHE RÄUME
Arbeit, Kultur, Bildung und Soziales
Exhibitions_Ausstellungen: u.a. in
18.10.-31.10.2013, Kunsthalle Feldbach
22.11. – 14.12.2013, HTBLVA Graz-Ortweinschule
XXXXXXXXXXXXXXX
DIVERSITÄT (Vielfalt)
Ausstellung, Vorträge
K.U.L.M. Akademie, K.U.L.M.erde 2013-2015
05.10.& 11.-13.10.2013
K3 Pischelsdorf /Stmk.
XXXXXXXXXXXXXXX
XXXXXXXXXXXXXXX
2012
BORDERLINE
October 6–20, 2012, Maribor
Jasmina Cibic, Søren Engsted, Ila, Beba Fink, Klaus-Dieter Hartl, Ernst Logar, Klaus Schafler, Gustav Troger, Vojna
Curator: Michael Petrowitsch
White Square, Maribor, 2012
Publication with texts by Kien Nghi Ha, Marina Gržinić, Mark Terkessidis, Walter Seidl, Lana Zdravković, Norbert Mappes-Niediek.
Project of Institut für Kunst im öffentlichen Raum Steiermark, Universalmuseum Joanneum, in the frame of the Austrian Cultural Month / Maribor 2012 European Capital of Culture.
XXXXXXXXXXXXXXX

REGIONALE 12
Region Murau, June 22 – July 22, 2012
Krakautal, 2012
KÜHLLABOR / COOLING STATION
Worldwide Geoengineering and Local Weather-Making
Exhibition: June 25-July 21, 2012, Festivalzentrum Krakautal
Laura Bruce, Nin Brudermann, Peter Fend, Florian Hüttner & Ralf Weißleder, Christoph Keller, Ralo Mayer, Eva Meyer-Keller & Sybille Müller, Josh Müller, Nils Norman, Andrea Polli, Klaus Schafler, Weather Permitting
A project by Klaus Schafler
In collaboration with Christina Nägele
www.regionale12.at

Additional programme:
Forum for advanced energy, climate and weather issues
July 12-15, 2012, Krakautal
Programme
XXXXXXXXXXXXXXXXX
JAUS
Los Angeles
The Global Climacteric
Exhibition: May 18 to June 24, 2012
Curated by Kóan Jeff Baysa, M.D.
Featuring: Marcos Lutyens, Klaus Schafler, Aaron Sheppard
Opening performance Cold War.m (Videolink)
Weather Manipulation Station, 2011
XXXXXXXXXXXXXXX
URBAN DREAMS
Exhibition: 26. 10 – 26. 11. 2012
Curated by Emil Mirazchiev
ATA – Art Today Association
Center for Contemporary Art, Plovdiv, Bulgaria
2011
Sheila C. Johnson Design Center
Parsons, The New School, New York
Space for Art and Industry
Exhibition
New York
HACKING KULMLAND
Main Square Pischelsdorf, A
–> Ergebnisse_Results der mikroklimatologischen Messungen
beim Kunstprojekt Weißer Hauptplatz in Pischelsdorf, Steiermark, von
Reinhold Steinacker, Institut für Meteorologie und Geophysik der Universität Wien, 2011/2012
NANO 2011
Academy of Science, Chisinau, Moldova